Natural Remedies & Tips for Cedar Fever
Austin, Texas

Cedar Fever in Austin, Texas

Cedar is one of Austin's most irritating allergens, and the 2017 cedar season could possibly be the worst we've seen in 10 years due to the recent drought and the increased rain over the past two years. Get ready and be prepared for the worst.

Cedar Allergy Relief "Bombs"

Cedar Allergy Relief Tip

Diffuse a few

drops of Lavender, Lemon and Peppermint Essential Oils next to your bed every night to help you relax and sleep well.
Powered by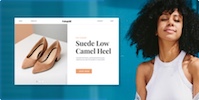 Create your own unique website with customizable templates.